This is a very quick post to a common question I get from my friends. If you are an international user and likely to be using WeChat in foreign languages (other than Chinese), you may realise that you do not have the  Wallet option in your WeChat readily made available to you. You might have heard raves about how a breeze the payment system works and travelling around China is an ease with your WeChat in your pocket. Here are two very quick tricks you can use to activate your WeChat wallet.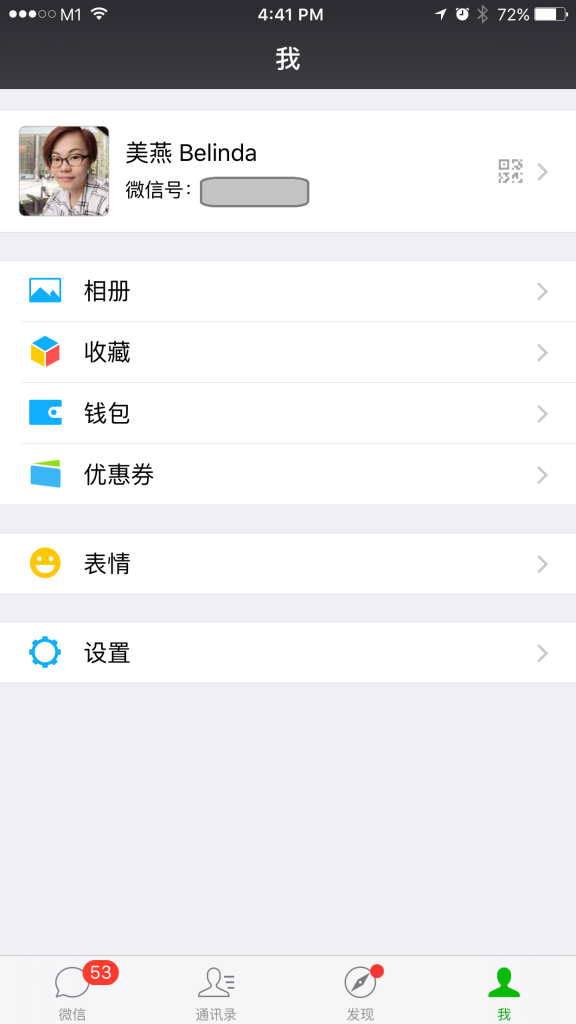 Change your WeChat language to Chinese. Once your language option is changed, shut down the app and start it up again. You should see your Wallet option now in your profile. Once your wallet is set-up, you can change it back to whatever language you prefer.
Get a friend to send you 1 cent RMB on WeChat. Once the money is received and accepted, you will be required to set-up your wallet. Walla, the rest is history!
Wallet should appear in the third option (see picture on top) in your profile. When entered, you can also add your foreign credit cards as a payment option. However, do note that not all merchants accept foreign credit cards, in fact most do not. In such situations, you may also opt to pay directly from the "Change" in your wallet, which are monies usually accepted from WeChat Red Packets or transfers from friends. If you have a Chinese bank account, using WeChat payment is a total breeze.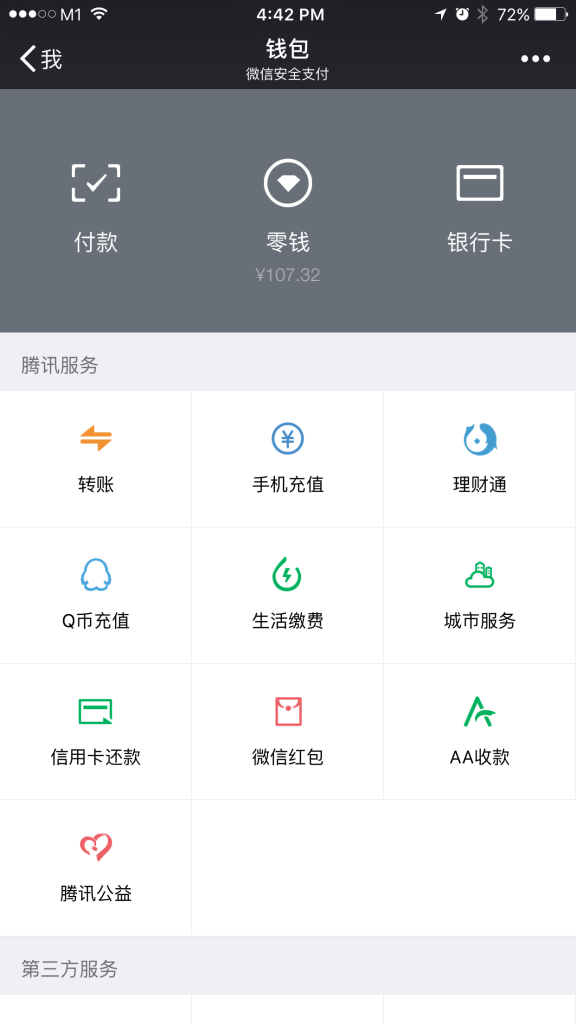 Unlike many other countries where mobile payment offers mainly an ease of use, using WeChat payment incorporated into handy local apps like "Da Zhong Dian Ping" (大众点评), a popular app to find places for fun and nearby restaurants and deals saves you a lot of money. You can connect to restaurant's wifi, order your food, pay for it and review it on the site. Rebates and discounts are often offered when you choose to pay with WeChat Payment. For example, buying plane and rail tickets directly from WeChat offers you free travel insurance as well while it keeps you updated on the flight delays and changes to your gates. I have to say I swear by the app and its excellent innovation designed around user experiences.
Have fun with WeChat!