I hate this article title. It's so cliché. But it's so basic I don't know what else to call it.
I receive emails or Linkedin invites time to time from budding entrepreneurs either hoping for some advice or attempting to invite me into their business. Unfortunately, there wasn't one person I met, who was able to communicate effectively.
I would have bluntly, expected more of college graduates for the mere fact that they have spent a good time of their lives on writing. However, it is to my amazement that many of these people enter the society without a clear reality of how to communicate.
Just this week, I received an email from a Linkedin connection, of a young entrepreneur whose business is 3 months old. This is her email (XXX has been used to replace sensitive information) :
Thanks for accepting my invitation to connect 🙂 You have a pretty impressive profile there. Currently, I'm working together with a few friends from XXX and XXX on a XXX business and expanding so looking for a few more partners to work with and I feel that you may have the qualities that we're looking for. (Although there'll be no promises). Let me know if you're open to income diversification!
Grammatically, there is nothing wrong with this mail. However, firstly it says how "you think I am qualified", it didn't say how "I think you are qualified". There is no clear business USP (unique selling point) to entice me, nor is there a clear value of how you feel this partnership can be attractive to me. Having run three businesses and being at least 12 years older, does put me in a way, a senior to this girl, yet there is a lack of proper business formalities. Call me an old fogy, but some things don't change. And there goes a first impression. The universal rule is, if you want to court someone much more senior than you are, you have to put in a lot more effort to impress. So I did reply her with my two-dime's worth. Unfortunately, despite she appreciates the suggestion, her excuse is that her business system dictates the content. She fails to recognise that the writing itself and her approach to it, is the problem.
A few months ago, I asked my Personal Assistant to send some referrals to me of potential candidates who might be interested in a position with our company. One of his friends sent in his resume. And this was what he wrote in the email :
Hi bel, this is XXXX.

I am interested in the job of [Account Exec] based on what i heard from JunJie.

Would like to have more information regarding the job.

Hope to hear from you soon.
Let's ignore the terrible English in his email for a start, although I have to emphasize the position he is applying for, is in a PR & Marketing firm. Firstly, unless you are familiar with the person, you don't conveniently address someone with their abbreviated names in your first introduction, much less your potential employer. The email (and resume) says nothing about himself, nor his aspirations, strengths or interest. Everyone holds some sort of paper qualification these days. Unless you yield one from a top University that I might stop and scream about, I am really not that interested to know who printed your paper. I would be more interested in 1) Why I should hire you, 2) What would interest you. Anyway, so I replied him with the following :
Thank you for your application. Unfortunately, I do not think you are suitable for the said position.

I would appreciate it if you actually put in more effort in your job application mail. You have not demonstrated any thought in language, nor attempted to make an impression via your introduction.

I believe the least you could do is to address your potential employer appropriately.

All the best in your job search.
I know I sounded harsh, but I cannot comprehend the fact that a Marketing Communications grad actually thinks he can get a job with the above. I reckon it was better to be harsher than leave him not knowing what went wrong. He did not reply, not that I am surprised. But I would have changed my impression about the boy if he has responded positively.
So when my Assistant asked me how it went, I explained to him my disbelief. In the early days of my career, when I was trying to get someone to sit-up and read my resume, I literally had a different resume drafted for a different type of job scope. Every email was personalised and written to suit the hirer. I have almost 40 versions of my resumes stored in my folder. In an era where email correspondence is really free-of-charge, and information is readily available,  there is no penalty for spending more effort; unless of course, you don't care or aren't genuinely interested. Which in both cases, I'm happy not to make the wrong hire.
I get some emails asking my advice on starting an F&B business sometimes, as I did leave my email address in a start-up blog many years ago to offer my help. Usually, I will be very straightforward with them, to say the first thing they should ensure is a working capital of at least a quarter million and a good USP to start with. I can imagine, a statement like this will scare any "café-dreamers" away, but it is a hard truth I've learned in my earlier journey. However, of the 20-odd people who have written me, only one ever replied to say thank you. Why would anyone think someone else's time is unimportant that his or her effort to reply is not worth a thank you when such a reply was never meant to be an obligation?
I think the two most valuable things a person can ever give to another human being is trust and time. That's why voluntarism is such a noble act, because  these are two things that no money can ever buy (okay, maybe you can buy time, but you can't buy back time.) I have met a few friends along the way, whom  I will refer to as my mentors. Each of them has stepped forward to spend time with me, to help me fill in a gap of my self-doubt, shift old paradigms and showed me a different perspective of my business or myself in many small ways.  I'm eternally grateful to them for I know the trust and time they endow, is selective.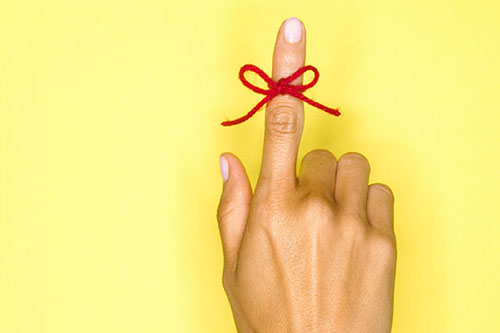 I won't claim to be an expert in effective communications, because it is also one of the things I am constantly trying to better myself at.
So here are some gentle reminders, I feel, are extremely important in making a positive impression.
Understand your objective of the communication. What do you hope to achieve.
Read and check the background of the opposite party. Understand what is his or her interest.
Select words and level of politeness to use, that will entice the person to read on, and accurately deliver your message at the same time.
If the person is far more senior than you, or you are unable to assess due to the limited information, it is better to be more polite and formal than less.
Think value-adding, asset-building, modesty and humility.
In all situations, say thank you.