That is of course, if you have one in the first place.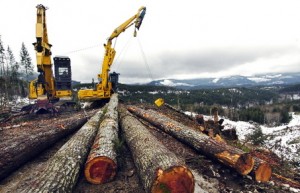 There is often confusion in the "strategy" and the "plan". Let's think of it this way, do you remember the "forest theory" as stated in the book, Seven habits of highly effective people? Don't fail to see the forest because of the trees. More often than not, we are so engrossed in trying to "cut down the trees" that we don't realise we have been bulldozing in the wrong forest all these while. So think of the strategy as "the forest" and plan as "the tree". Hence, a move such as creating a facebook page is not a strategy, it is an execution that is part of the plan. So each time you are excite by an execution, take a step back and review what is your strategy. We know that in business, we are often restricted by budgets and resources. So keeping tabs and checking back regularly will ensure that these resources and money are put into best use and not in clearing a wrong forest at the end of the day.
So once you have your strategy in place, you start drawing out your plans, which may include building of properties, content etc. While you are eagerly trying to grow your fans and having fun with the social media hype, please pause and make sure you have done the following :
Study your consumer behaviours… not solely on your site/page but on your competitors' as well. Who are your target audience? When are they logging on? What are they interested in? If you have a social media consultant, please seek his/her advice. If you have engaged him/her based on their experience/capabilities, trust that they may have a few good advice for you.
What, when, where?… On a day-to-day basis, your brand may be filled with an wide array of products, events and promotions and you want everything to be on your social platforms – all at once. Well, think again. Look back at your strategy, think about your objectives and target audience. In the end, you don't want your page to look like another bazaar in a flea market. So don't rush to have everything dumped into your social platforms. Decide what, when and where.
The reason I have entitled this blog post "Pace your social media strategy" is because I have observed some "spamming" from some brands. Not literally but rightfully so in the eyes of the consumer. Pacing is VERY important and the steps above will help you understand how you should pace your strategy. Let me cite you an example…
Brand A wants to build a sustainable community on Facebook, and to use it as a platform to promote the USPs of their premium product targeted at 24 – 35. However, aside from that they also have many overlapping campaigns with different objectives running at the same time. So while they are sharing resources and lifestyle topics around the primary product focus, they are also flooding the page with a brand campaign, a sponsorship campaign, as well as a hip event targeted at the youths between 14 to 21. As the bulk of the work is aplenty, there are multiple agencies handling the different pieces and posting at their own pace. Unfortunately, it caused an influx of Youtube video posts on the event over a weekend that takes the fan page by storm without warning or build-up towards it. And on the conversational side, another agency is trying to talk about World Cup. And in between those event posts, there's news about their sponsorship efforts which targets at a very different group of users.

Now think… if you are a fan on the page. Would you continue to "like" it?
A question may be appearing in your mind at this time, "But then… shouldn't a sustainable strategy means that I do not separate my brand into multiple pages?" Yes indeed that should be the ideal. Then, how can you make the efforts seem more receptive to your audience while you are trying to promote different things at the same time?
Objective > Strategy > Plan: You may not be able to do everything on the same platform. But really, WHAT are you trying to do? Build fans? Build brand equity? Build product awareness? What is it? With that mind, you will know how to pick and choose from the bulk of your content.
Pace it, time it: Different group of audience may have different usage behaviours. By posting relevant content to relevant audience at a time where you can maximise eyeballs, you are likely to see better success for your efforts. At the same time, analyse the trends of your fans consumption for content, do you start losing them when you post more often or less often? What is their tipping point?
What they like and not what you like: Many of us can be disillusioned in the type of content that will appeal to our community. Listen and observe when they tend to reply more often, what kind of content gets better traction. Test waters and ask for feedback.
It is common for brands to start flooding their fan pages with everything when the strategy is not clear. There is no direction on what the content should be building towards or where the end destination should be. There is also no way to plot a content strategy out of all the information on the table. My experience working with some clients are that many a times, they are more concerned with themselves than their target audience. They are concerned if they are posting it quick enough or accurately enough and not if their target audience are reading it or are interested to read it. And in this instance, the momentum is inconsistent which is likely to grow into a broadcasting platform for them to rave about themselves.
As the saying goes, more haste less speed. To create a sustainable community for long-term brand benefits, pause for a moment and think about where you are heading. Pace your footsteps as you would as you embark on a marathon, so that you can complete this long and tough race to reach the finishing line in victory.