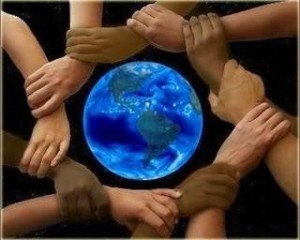 One positive impact of the internet especially with the introduction of Social Media, is that the world has since become smaller. Not literally, but it has brought people together whom otherwise would have never known each other. That is also one of the main reason why I am a Social Media nutcase. Because it has opened my life to many more friends and opportunities. Some who have made it quite different.
As such, we are no longer divided by our nationality. Today, we are all global citizens. We all live in the same world, no longer separated by time zones, language or colour.
I feel extra strongly about this especially in a world filled with disasters today. Regardless of man-made or natural. More often than not, nature is something beyond a man's control. And perhaps the only way to lessen the damage is for each of us to be more generous with ourselves. To give love to our global fellow-mates. Give and pay it forward.
In a world that is no longer divided by our differences, but brought together by our similarities. We should each feel the obligation and responsibility to lend a hand to our neighbours.  Being conscious of our surroundings will help us understand ourselves better. Friends are ever more important in times of turbulence than peace. Friends are every more evident in times of poverty than rich. As much as we want a friend like that, we first have to be that friend.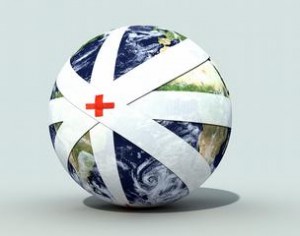 The continuous attack of typhoons, storms and earthquake in the past year has left countless scars and wounds on the planet we call home. Some may call it a retribution of industrialization. Nature returns us what we have bestowed it. However, it is always the poorest communities who are affected, left helpless, hanging on to their dear lives whereas the fortunate folks like us continue to have the luxury indulging in a lifestyle we are free to choose.
We don't need to feel guilty about the wine and dine we love, we don't have to forsake the beautiful homes we have, we don't have to quit our jobs and sacrifice in humanitarian work.  BUT there is always something we CAN do.
The least we can do is to be conscious of all these happenings. Be mindful that happiness is fragile. Be appreciative and pay forward that appreciation. Make a tiny little change to our life and that small difference could potentially save someone from their dire situation.
I have started a #makeApledge movement, to encourage the digital community in making a personal declaration to help someone needy. It could be as simple as "I #makeApledge not to drink Starbucks for the entire month & will donate every single cent of that to victims of disasters in the region." Something as simple as that.
Spread the word. Your word could amplify the voice and save millions.
Twitter : Spread the word with hashtag #makeApledge to make a personal declaration.
Facebook : Join our #makeApledge Facebook Event and share it with all your friends. Make your personal declaration in the comments box.