Came across a client today who is having problems embedding a video on her company page. Being a tad more techno-savvy, my colleague knocked on my desk for help.
I asked why didn't she explore having the video uploaded to youtube, then simply embed it within her home page? That will save alot of trouble. First, my understanding was client didn't like the youtube watermark. So I asked if the video is meant to be downloadable and public? Apparently it is.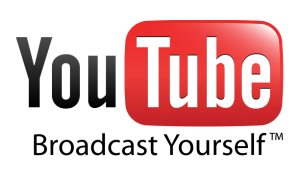 Then as I probed further, well, the reason client didn't want it on youtube was because she think it doesn't make sense for the video to be buried amongst hundreds of other videos waiting to be found. Well, but does it matter? She is having it embeded on her own site anyway.
Here are my thoughts.
Supported by EDMs and Advertisements, potential customer is most likely to search online for the preview clip.
What will probably appear top of the search list will be youtube, not their company site. Morever, particular company site is not enhanced for SEO.
The likelihood of someone stumbling upon the video on youtube is higher than someone stumbling the video on their site.
Target audience is mass. Hence it doesn't matter who gets to it, as long as someone sees it.
Clip is embeded into company site anyway, which means potential customer visiting can still view it painlessly, especially when it's hosted on someone else's server.
Engaging features including comments and vote on youtube will generate conversations, which works perfectly well as a viral effect to the awareness of the clip.
By creating conversations, interest is being aroused.
Individuals can easily link youtube videos to their blogs, facebooks, twitter, allowing a multiple platform word-of-mouth. – Isn't this free marketing?
The video is meant to be public in the first place.
Hence, my point is.
If you have a video meant for public viewing, make it PUBLIC.